The Sisterhood is a vibrant source of support for Temple Israel and for our Jewish community. The Sisterhood creates opportunities for social connections; provides financial support and service for the temple; and develops programming on women's issues and related topics. The Sisterhood is an affiliate of the Women of Reform Judaism (WRJ) and its Pacific District—enabling our participation in all events they offer.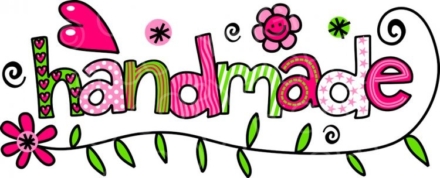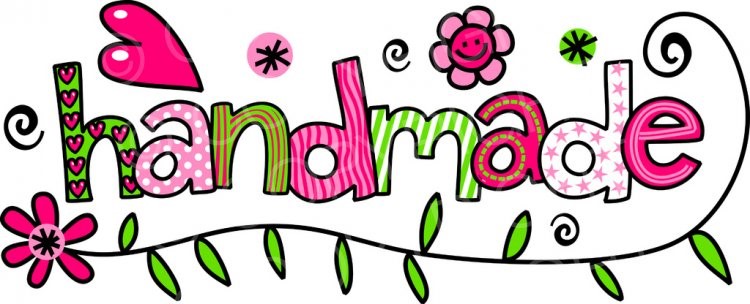 Sisterhood is hosting a handmade Craft Fair on Sunday, July 11, 2021.
Stroll through the various vendors of handmade and commercial goods and crafts.  Vendors include congregation members who will be on hand to discuss their crafts.  This is a fun family-oriented event!
Items being sold include:
Handmade jewelry
Mosaics
Layered mandala initials
Knitted baby blankets
Wooden Hanukkiahs
Judaica – and items from the Temple Israel Gift Shop
Essential Oils
Glassware
Cards
Cookies and baked goods
Bath and Body
Ceramics
Textile arts and crafts
Hours are from 10:00 am to 3:00 pm with social distancing indoors and outdoors in accordance with CDC guidelines.
The location is Temple Israel: 269 Loma Ave, Long Beach CA 90803.
Sisterhood Events
Thursday, January 14 at 7 pm Sisterhood Schmooze! Connect on Zoom for some schmoozing. Bring your beverage of choice and/or snack of choice. Zoom link will be sent to Sisterhood members.
Wednesday, February 24 at 7 pm Game On! Come join us on Zoom for some fun and online games. See your friends, have some laughs. Zoom link will be send to Sisterhood members.
Monday, March 15 at 6:30 pm Passover Cooking with our favorite chef Amy Lipeles Learn to make Passover Vegetable Kugels. Anyone can attend. A Zoom link will be sent out to the congregation.
Wednesday, April 28 at 7:00 pm Guest Speaker ChayaLeah Sufrin, Executive Director of Long Beach Hillel Topic: The Chassidim Community and the Role of Women and Life Inside the Community for Women.
Monday, June 14 at 7:00pm Sisterhood Board Installation and Annual Meeting – Please join us for a delightful hour as the new Temple Israel Sisterhood Board is installed and a toast is given to the next year. Sisterhood members will receive an e-mail with the Zoom link and can join the Sisterhood Board on this call.
Sisterhood Board:
President  – Renee Florsheim
VP Membership  – Debi Felsenthal
VP Programming  – Judy Blumenthal and Kathy Kreida
VP Fundraising  – Maryse Fujimori and Karen Fried
VP Gift Shop  – Elyse Gordon
Treasurer –  Robin Lilien*
Recording Secretary  – Michelle Gordon
Corresponding Secretary – Lenore Roth
Historian – Nancy Lentzner
At-large Newsletter – Margaret Locke
At-large Programming – Lidia Fahlk
At-large Membership –  Peggy Brady
At-large – Nancy Linden
At-large – Deborah Kaplan-Wyckoff
* Immediate past president
Membership
Find out about how to join us here:
TI Sisterhood Gift Shop
Welcome to the Temple Israel Sisterhood Gift Shop! We operate a well-stocked, high-quality Judaica Gift Shop as a service to the community and to raise funds that benefit our temple. The Gift Shop offers a wide range of items to enhance Jewish holiday celebrations, life-cycle events, and daily life. Our inventory changes constantly, depending on the Jewish calendar, and has something for every taste and budget. If you're looking for a particular item, we are happy to special order it for you. Gift certificates are also available.
We sell new and unique Judaica, as well as fine crafts made in Israel or by renowned Jewish artisans from around the world. We carry pieces created by artisans such as Michael Aram, Nambe, and Yaer Emanuel.  We stock:
Kiddush cups
Mezzuzot
Shabbat candlesticks
CDs
Seder plates
Tallitot
Kippot
Memorial candles
Jewelry
Note cards
Menorahs and dreidels
Volunteers staff our gift shop, and all proceeds benefit Temple Israel and Sisterhood projects. The Temple Office is available to assist you in making a purchase outside of regular operating hours.
Shop hours:
The Gift Shop will be open by appointment only, Monday through Friday between 9:30 am and 1:30 pm. Contact Elyse at (562) 429-8626.