We Invite You to Join Us
Temple Israel Long Beach is mispacha, family. We are a vibrant, caring Reform Jewish community. We inspire and nurture Jewish spirituality for current and future generations. We celebrate what it means to be Jewish in the 21st Century.
We are a sacred community that strives to be like Abraham's tent, open on all sides, welcoming to all. Our diverse, inclusive, egalitarian, multigenerational, and multi-faith congregation continues to grow each year. We welcome everyone who wishes to be a supporting member of our community (with an open contribution structure).
Music filled worship services, study groups and supportive, dynamic clergy are here for all spiritual needs.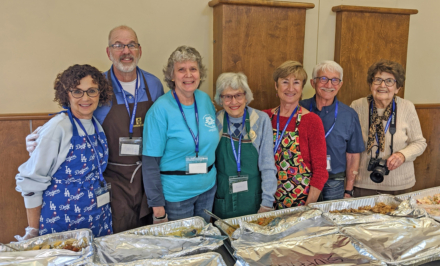 At Temple Israel we are inspired to action through our Jewish values, both locally and around the world. We are committed to teaching our youth, by example, the value of tzedakah through our actions of volunteerism and generosity.
At Temple Israel, life-long learning is central to our mission. We are proud of our award-winning Joys of Jewish Learning program, offering a full catalog of events each year. We nurture spiritual and intellectual growth through our Adult B'nai Mitzvah program, and our participation in the URJ Introduction to Judaism program along with conversion guidance.
Temple Israel is a place that honors the involvement and participation of all our congregants, a community where leadership is developed and encouraged in collaboration with our clergy and staff. Our greatest accomplishment is the development of our youth through our Torah Center. There, young people are given every opportunity to flourish. From an early age, we empower our students to lead as Torah Center Madrichim and in our strong youth groups, ANDI and NFTY SoCal.
We invite you to 3rd and Loma, here in Long Beach, to meet your new family. To arrange a tour, or for more information please contact our office at (562) 434-0996 or info@tilb.org.