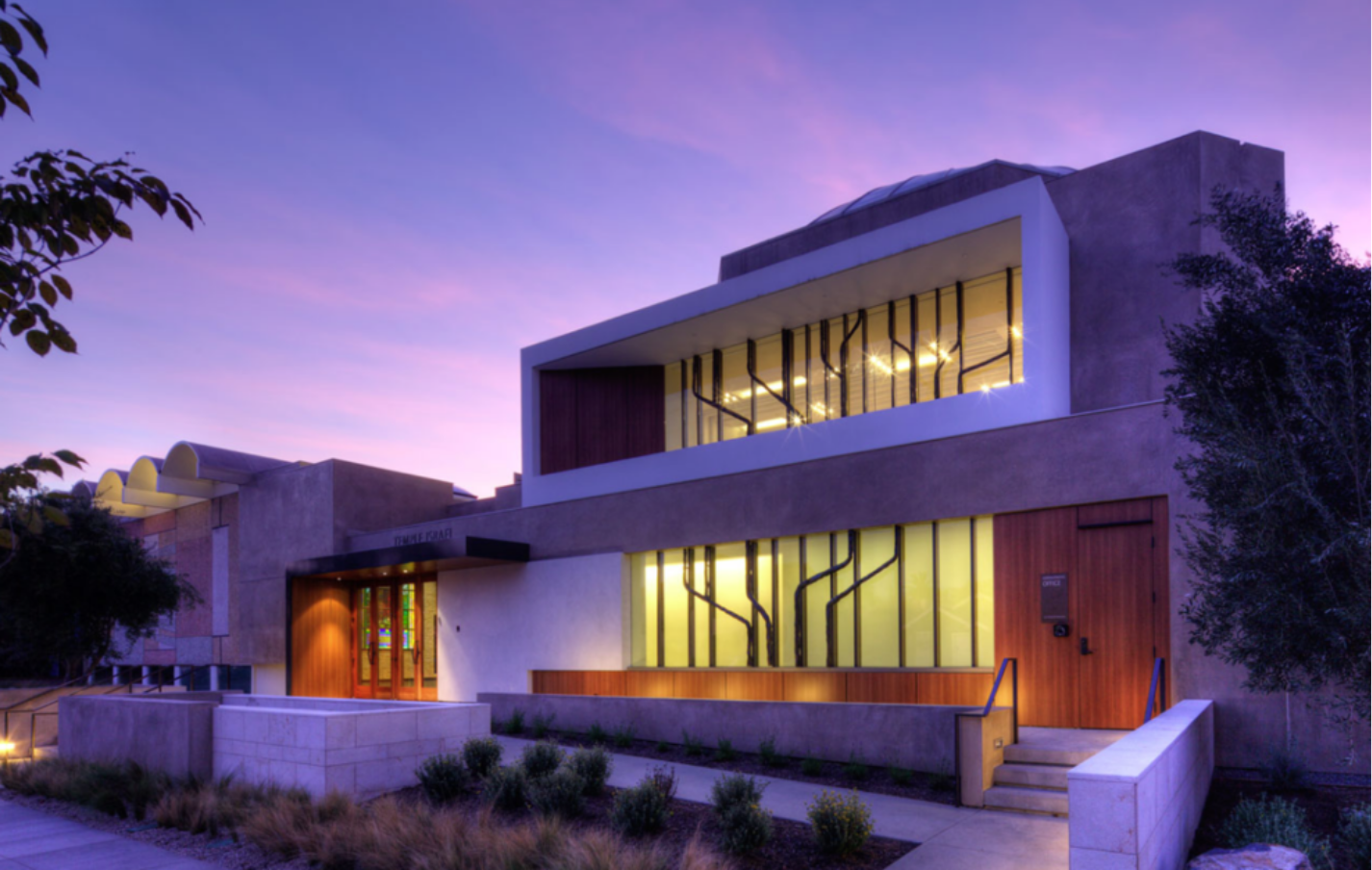 News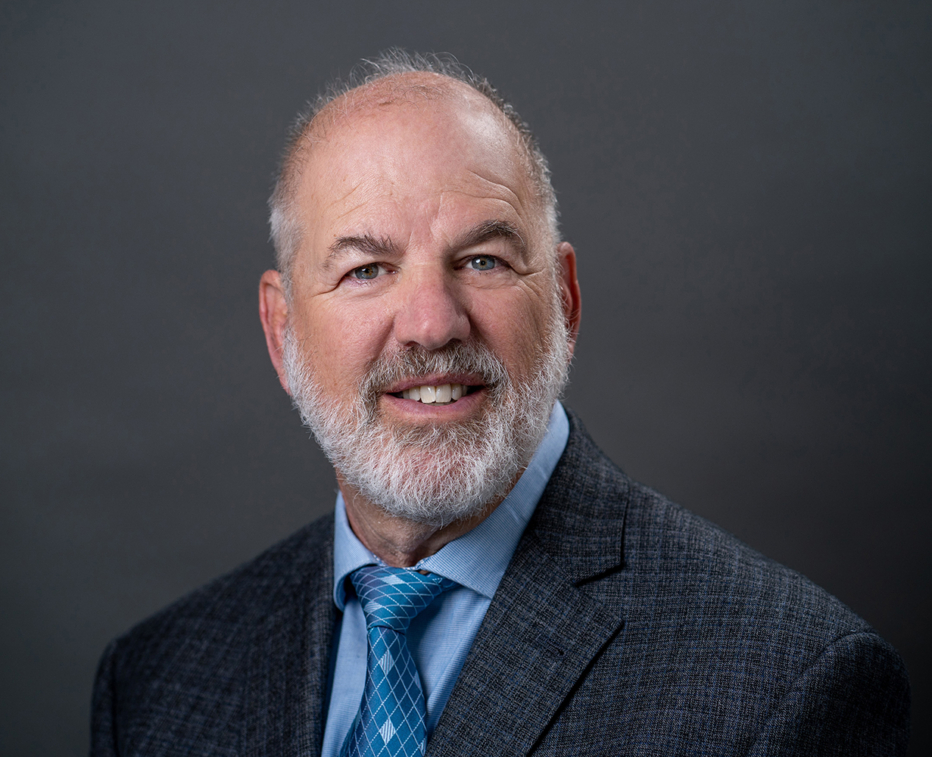 President's Message
October 3, 2023
As we enter our 100th year as a congregation, we find ourselves in a remarkable place. We are led by talented, joyful clergy – partnering with stellar senior staff, dedicated employees, and we are financially stable. Not all temples are in this position, but it has not been just good luck. We have reached this point due to the hard work and commitment of our professional leaders coupled with strong lay leadership, willing volunteers, and of course, YOU.  Your generosity has allowed us to create programming for adults, teens, and children, with a Torah Center that is vibrant and exciting.
This past spring, we hired a consultant to help create a strategic plan for the next 3 to 5 years.  Rick Burney and a dedicated core steering task force met a number of times, conducted dozens of interviews of congregants, and spent hours refining the input from all of the different sources. The strategic plan will focus on four main areas:  Member Engagement, Relationships with the Local Community, Capacity Building, and Communications.
Here is a brief summary of each area, and if there is a particular area of interest where you would like to help in implementing and executing the plan, please let Rick know.
Member Engagement:  In all of the focus groups one word came up more than any other one when asked to describe the Temple:  Community. So why would Member Engagement be the first and perhaps the most significant area for the strategic plan to focus on? To be truly successful, we need the participation of our congregants – not just the volunteers and leaders who plan the events, but for members to show up to attend services, share an Oneg, socialize, and yes, to build a community.  Engagement is key.
We know that, for a myriad of reasons, the pandemic being foremost, some of you have gotten out of the 'habit' of coming to the Temple. We know that being together, in person, seeing each other face to face, sharing a smile, a handshake, or a hug is JUST different, and it matters.  That is why Member Engagement is the first area of focus of our Strategic Plan. We want you back!
ADD one (or more) events to your plan to come to the Temple every quarter. The new Joys of Jewish Learning catalogue is a good resource with amazing programs all through the year. In addition, because this is our centennial year, there will be a number of special events for everyone. Please take time each Monday and Friday to look at the weekly e-blasts and updates to the Temple Israel website calendar and plan to attend.
Relationships with the Local Community:  A Jewish Long Beach survey found that there are many unaffiliated Jews in the Long Beach area. Become a Temple Israel ambassador to your Jewish friends and neighbors – please invite them to come experience all that we have to offer here. Our Social Justice Committee under the guidance of Vice President of Social Action, Kate Sachnoff and Committee Chair, Paul Levitt are already at work identifying local organizations who share our goals and values to partner with; there will be more to come on this.
Capacity Building: This is a 'catch-all' phrase for looking at our existing staff structure, current and future lay leadership, financial stability, and maintaining our beautiful building.  Mark Dressner, our immediate Past President, has taken on the task of succession planning for the Board and building a strong pipeline for future leaders. If you want to become more involved, at any level, let Mark know. On the financial front, I would like to give a shout out to Amy Lipeles and Susie Amster who, for the last several years, have championed our Next 100-year campaign, helping our Foundation build a strong nest egg.  It would be fantastic if we could have 100% of our congregation donate at whatever level is appropriate for you to help ensure our financial future. A special nod goes out to co-Chairs of the Annual Gala committee, Justin Perlman and David Jacobson who led a very successful annual GALA last June and will be doing it again next May (spoiler alert- you do not want to miss it!)
Communications: Great programming is of little value if only a handful of people show up. The Strategic Planning committee recognizes that we all lead busy, hectic lives – and that our programs would be better attended if the Temple provided more timely and complete information about upcoming events. To that end, we will be working to improve all aspects of our communication with you. I am personally committed to seeing that we make improvements to our website and calendar, so that they not only promote the Temple to the outside community but are effective and practical tools for congregant use. In doing so, we hope you will be able to schedule and attend activities and events of interest to you.
Strategic planning is one of the ways we put our "goals into action." And, as we head into this High Holy Days season and our very special anniversary year at Temple Israel, I hope you will consider putting your best intentions into action by attending more events in person this year. Go to one of the special services, volunteer to serve on a committee, or be a Friday night greeter, all while building this wonderful community we call Temple Israel.
Our sages tell us the best time to plant a tree is 20 years ago, but then the next best time is today. As we enter our Centennial Year, join me in doing the work of "planting trees" to allow our children and our children's children to sit in the shade that we make for them today.